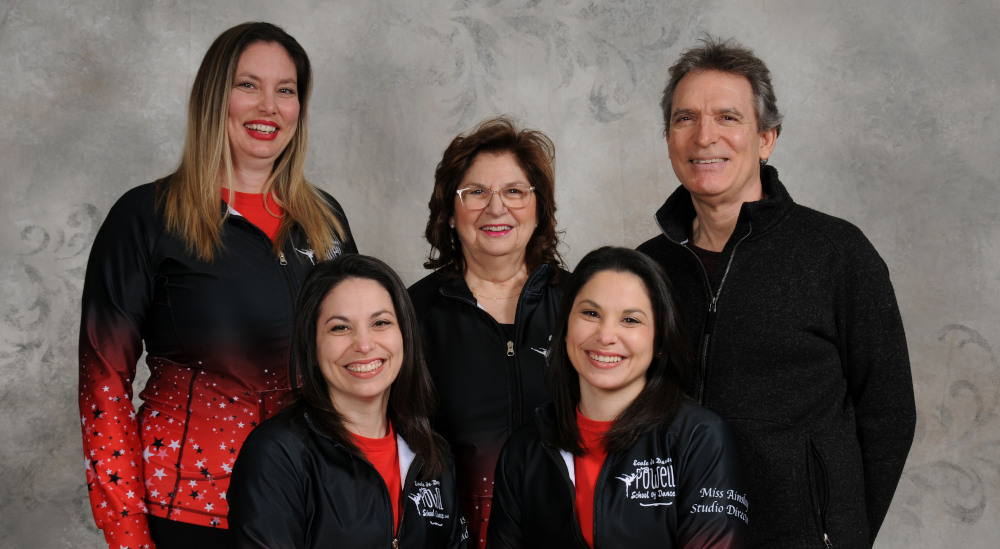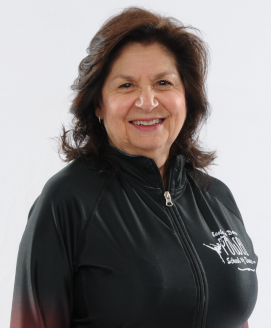 Artistic Director
ADAPT Tap & Jazz July 2016
Progressing Ballet Technique 2020 & 2022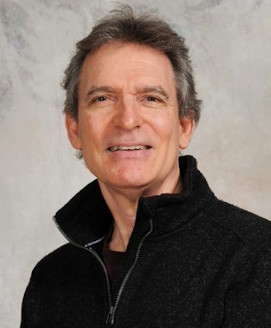 Business Administration

B.F.A Music
Summa Cum Laude
Graduated with highest honours
As a young student of dance, I studied with Les Grands Ballet Canadiens in Montreal. In 1970, I started my teaching career with the Canadian Ballet Association, continuing to train as a dancer, teacher and choreographer. I also studied anatomy, pedagogy, and biomechanics, all as applied to dance. For 15 years, I taught in six locations in and around the Montreal area, reaching 350 students each year.
In 1978, I partnered with Anthony Powell, (Concordia, BFA Music,Sum Cum Laude), who was then the Dance Director of the Fred Astaire Dance Studio, Quebec Region. As a dance team we trained and competed in International Style Ballroom. In 2003, I went New England to attend seminars in sales and marketing for potential dance school owners. And in 2004, POWELL SCHOOL OF DANCE of Cornwall, Ontario was founded.
We are a busy and close-knit family, and learning to work together on a professional level has added a new dimension to our lives.
My duties as the Artistic Director are very challenging, and always thoroughly enjoyable. But, I am totally dedicated and devoted to teaching classical ballet, and instilling in my students the proper technique of this beautiful art form.
My life still and always will revolve around dance. Will I ever "hang up my shoes?" Probably not! My personal philosophy is in keeping with the words of Brian Foley, the co-founder of ADAPT (Associated Dance Arts for Professional Teachers) curriculum, "Teach until the teaching is done."
And my most satisfying moments...are seeing my three daughters following in my footsteps...well I mean dance steps...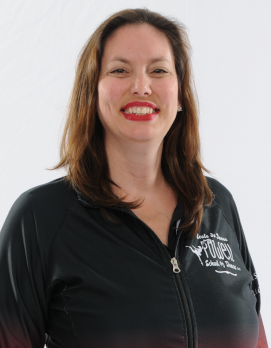 Co-owner, Studio Director, Teacher
Ballerina Dreams Program Director
McGill University Graduate, May 2008
ADAPT Graduate, July 2016
ADAPT Presenter – Special Needs Programming
Acrobatic Arts Module 1 Certification 2022
I took my first dance class at the tender age of 2 years old. What began as a once a week activity quickly grew into a lifelong passion, career and direction in life. Beginning in Ballet classes, I added Tap, Jazz, Lyrical, Contemporary, Hip Hop and Pointe work to my repertoire. I also expanded my dance training from recreational to competitive at 12 years old. For many years, my team and I competed in the United States, winning top awards, scholarships and prizes.
Upon graduating from high school, I continued to expand my knowledge and was accepted to McGill University in the Bachelor of Education program: Major in Kindergarten & Elementary Education, Minor in English Literature. Graduating in May 2008, I felt I had so many tools I could put into practice with my dance students. I continued that path for higher education and learning when I graduated from the Associated Dance Arts for Professional Teachers (ADAPT) organization in July 2016.
Over the years, Powell School of Dance has formed a wonderful bond with the ADAPT organization. Mr. & Mrs. Foley (co-founders of ADAPT), are mentors, cheerleaders and overall supporters of Powell School of Dance. When I was asked to be an ADAPT presenter for the Teacher Training School in July 2020, this was yet another high honour that humbled me in my teaching career.
I am proud to stand with so many dance educators who have had the privilege to present at ADAPT.
I am also so very proud to make the topic of special needs programming accessible to the ADAPT community of teachers and studio owners. The Ballerina Dreams program at PSOD was inaugurated in January 2011. In conjunction with the Ottawa Children's Treatment Centre (Cornwall Site), our programs offer dance classes for children with special needs. Our Volunteers shadow dancers on a one-to-one ratio from arrival, during the class, to dismissal. Our program celebrates 10 years since its inauguration and I am proud to share my knowledge, expertise and experience with the next generation of teachers.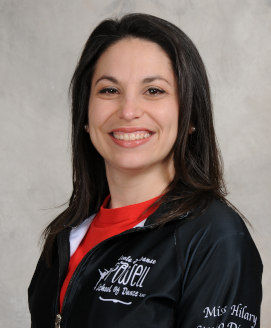 Co-Owner, Teacher
Acrobatic Arts Module 1 Certification 2021
Dance Safe Membership, 2020
Acrobatic Arts Preschool Certification, 2020
Associated Dance Arts for Professional Teachers, 2016
Bachelor of Arts, Child Studies & Psychology, Concordia University, 2013
Diploma of College Studies, Child Studies, Dawson College, 2008
My dance training began at the age of 4, and it was love at first sight. The arts have always been alive and well in my family. My mother is a trained ballet dancer and my father is a trained musician. So, when I walked into the dance studio for the first time, it was simply meant be an ever-growing love affair.
Throughout my youth, I committed many of my waking hours to dance. The feeling of walking into the dance studio, and letting the music take me away into another realm was unlike anything I ever experienced. From a young age, I knew that I needed dance as much as dance needed me.
I studied many disciplines of dance, with a primary focus on Ballet, Tap, and Jazz. I danced competitively from the age of 8, where I won top awards at competitions in Montreal, Toronto, and the United States. In my young adulthood, I expanded my training to various dance studios in downtown Montreal, with performances at notable venues such as the Bell Centre, Place des Arts, Salle Gésù, and Cinquième Salle.
In 2008, I completed my Diploma of College Studies in Child Studies at Dawson College; and in 2013, I earned my Bachelor of Arts in Child Studies and Psychology from Concordia University. My focus throughout my post-secondary studies was geared towards early childhood education, child development, and teaching methods. I knew that I wanted to become a dancing teacher, and so my first goal was to achieve a post-secondary education in these subjects.
With my academic goals complete, my next focus was to develop my training as a dance educator. Beginning in the summer of 2014, I travelled to Toronto for three consecutive summers to train under Canada's top dance teaching masters – Brian and Faye Foley. In 2016, I completed my dance teacher training, received my gold seal, and certified in tap and jazz with the Associated Dance Arts for Professional Teachers.
Also in the summer of 2014, I joined the Acro Dance Teacher's Association (formerly, Acrobatique). Hoping to expand my teaching repertoire, I developed my understanding of Acrodance and how to teach it. In July 2020, I expanded my dance teacher training once again. I completed a 3-day training course under Acrobatic Arts – Preschool Syllabus. In July 2021, I completed my certification with Acrobatic Arts – Module 1 (Levels 1-6); I am licensed to safely teach acrodance. Finally, I am currently a member of the Dance Safe Ontario association, which is a government-approved industry standard for COVID-19 safety in the dance studio across Ontario.
When I was a young teacher, I read a quote that has left a lasting impression on me and my teaching philosophy. "One hundred years from now, it will not matter what kind of car I drove, what kind of house I lived in, nor how much money I had in my bank account. But the world may be a better place because I was important in the life of a child." With dance as my vehicle, I am committed to being a positive role model to my students; to teach them life lessons that will benefit them throughout the various stages of life. I realize that some students might graduate from my dance school with a desire to become a professional dancer – but I know that so many others will come to dance school wanting to make memories, build friendships, and be physically active. Whatever the end goal for my dancers may be, my role as a dance educator remains the same: Commit to building strong, confident future citizens of our world.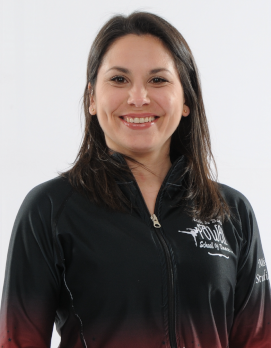 Co-Owner, Administrator, Dancer, Teacher, Choreographer
Bachelor of Arts in Psychology & Child Studies, With Distinction, Concordia University 2014
ADAPT Tap & Jazz – July 2016
ADTA Certified (Junior Division) - June 2020
Acrobatic Arts Certified (Module 1) - July 2020
Dance Safe Ontario Membership - July 2020
My dance training began at age 4, and by age 8 I began to dance at the competitive level. During my adolescence, I set out to explore the professional dance circuit in Montreal. Over the years, I have studied various dance disciplines including Classical Ballet, Jazz, Tap, Lyrical, Contemporary, and Hip Hop. Highlights of my professional dance career include performances at the Montreal Bell Centre, the Metropolis Theatre, Place-des-Arts, and Salle Gesù.
I believe that in order to be a good teacher, one must first be an exceptional student willing to commit to lifelong learning. I am proud to hold a Bachelor of Arts Degree, having graduated with distinction, in Psychology & Child Studies from Concordia University (June 2014). Over three consecutive summers, I earned my dance educator's certification from the Associated Dance Arts for Professional Teachers in Tap & Jazz (July 2016).
My studies in Acro Dance began in 2014, and through theoretical and practical experience, I obtained my certification with the Acro Dance Teacher's Association (Junior Division) in June 2020. In July 2020, I broadened my studies in Acro Dance through participation of a 3-day certifying course with Acrobatic Arts (Module 1). I am currently a member of the Dance Safe Ontario association, which is a government-approved industry standard for COVID-19 safety in the dance studio across Ontario.
My teaching philosophy is inspired by the following words of American business magnate, Steve Jobs. "Your work is going to fill a large part of your life, and the only way to be truly satisfied is to do what you believe is great work. And the only way to do great work is to love what you do."
Using dance as my vehicle, I believe in nurturing, caring, and preparing young and innocent minds for the future. I believe in providing the tools, building the skills, and nurturing the soul. The ultimate gift is watching my students succeed with poise and grace.
To the parents/guardians who enrol their child in dance: while you are enrolling in a dance lesson, please know that you are enrolling your child in so much more than just dance. You are raising your child into a community that has the power to instill a lifelong appreciation for the performing arts. To me, that is the greatest gift a parent/guardian can give their child.
From the bottom of my heart, thank you for giving me the continued opportunity to be a positive role model in your child's life. I am endlessly grateful.
Dancingly yours,
Miss Ainsley